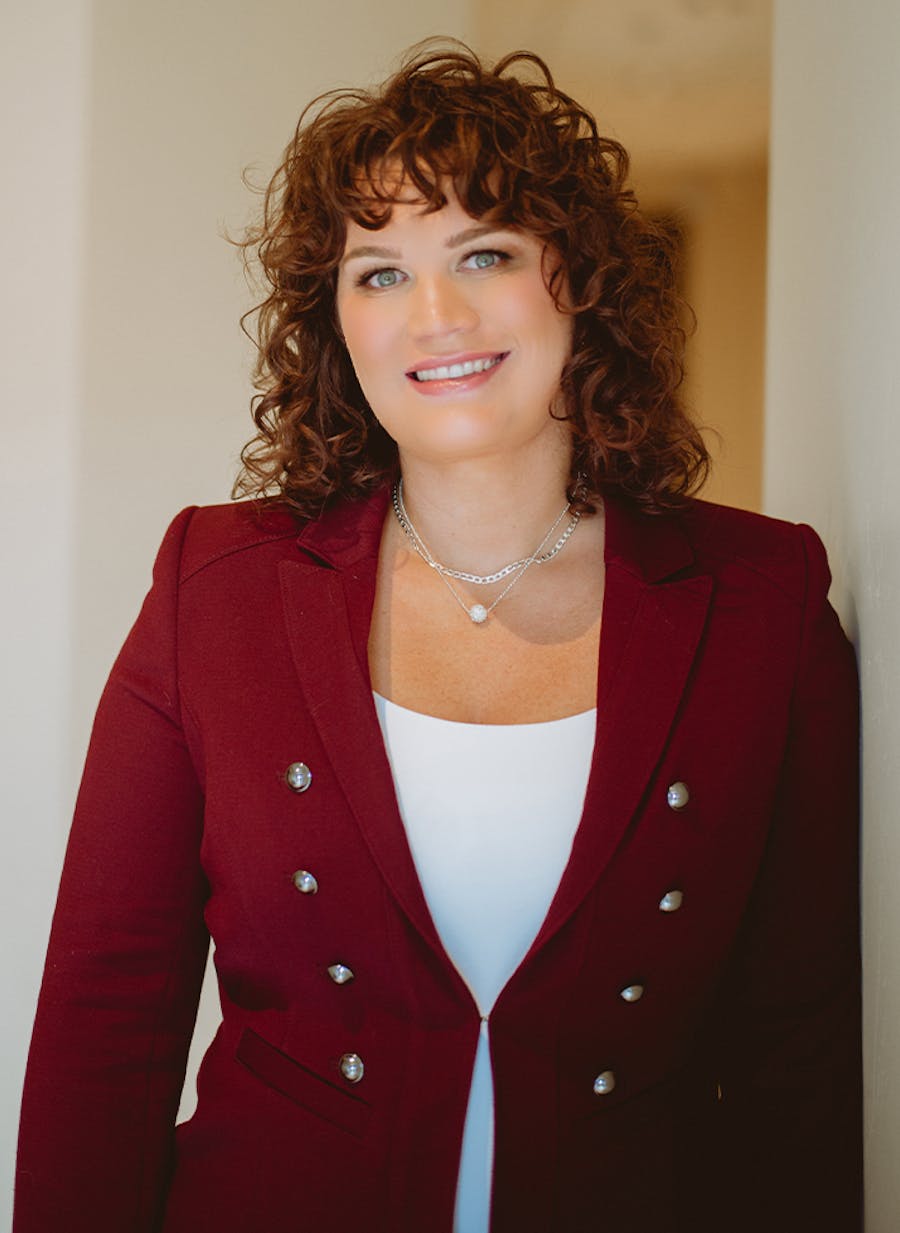 Dr. Amanda Satterwhite
Introducing Dr. Amanda Satterwhite, a highly skilled and board-certified Emergency Room physician who brings her expertise and passion for aesthetics as the proud owner of Highwater Aesthetics.Dr. Satterwhite's medical journey began with a strong foundation in emergency medicine. As a board-certified ER physician, she has dedicated her career to providing exceptional care to patients in critical situations. Her continued practice and extensive experience in emergency medicine has equipped her with invaluable skills, including acute problem-solving, attention to detail, and a calm and composed demeanor in high-pressure environments.
Driven by her fascination with the transformative power of aesthetics, Dr. Satterwhite embarked on a journey to expand her expertise and bring her unique perspective to the field. Recognizing the profound impact aesthetic treatments can have on patients' self-esteem and well-being, she became determined to provide the highest standard of care in this specialized realm.
With a deep understanding of facial anatomy and a keen eye for beauty, Dr. Satterwhite brings an artistic approach to her practice. Her dedication to staying abreast of the latest advancements in aesthetics is evident in her commitment to ongoing education and training. Through regular attendance at industry conferences and advanced courses, she ensures that she remains at the forefront of the ever-evolving field of cosmetic medicine.
As the owner of Highwater Aesthetics, Dr. Satterwhite is devoted to creating a welcoming and nurturing environment for her patients. She prioritizes open and honest communication, taking the time to understand each patient's unique goals and desires. Driven by her unwavering commitment to patient safety and satisfaction, she customizes treatment plans to achieve natural-looking results that enhance each individual's unique beauty.
Dr. Satterwhite's warmth and compassionate nature put her patients at ease, allowing them to feel comfortable throughout their aesthetic journey. With a genuine dedication to patient empowerment, she educates her patients about various treatment options, providing detailed explanations and answering any questions or concerns. Dr. Satterwhite believes in fostering a collaborative partnership with her patients, ensuring they feel confident and fully informed throughout the decision-making process.
With Dr. Amanda Satterwhite at the helm, Highwater Aesthetics is a sanctuary where patients can trust in the expertise and care of a board-certified ER physician turned aesthetic specialist.Combining her extensive medical knowledge, artistic approach, and unwavering commitment to patient satisfaction, Dr. Satterwhite invites you to experience the transformative power of aesthetics, empowering you to embrace your natural beauty and radiate confidence.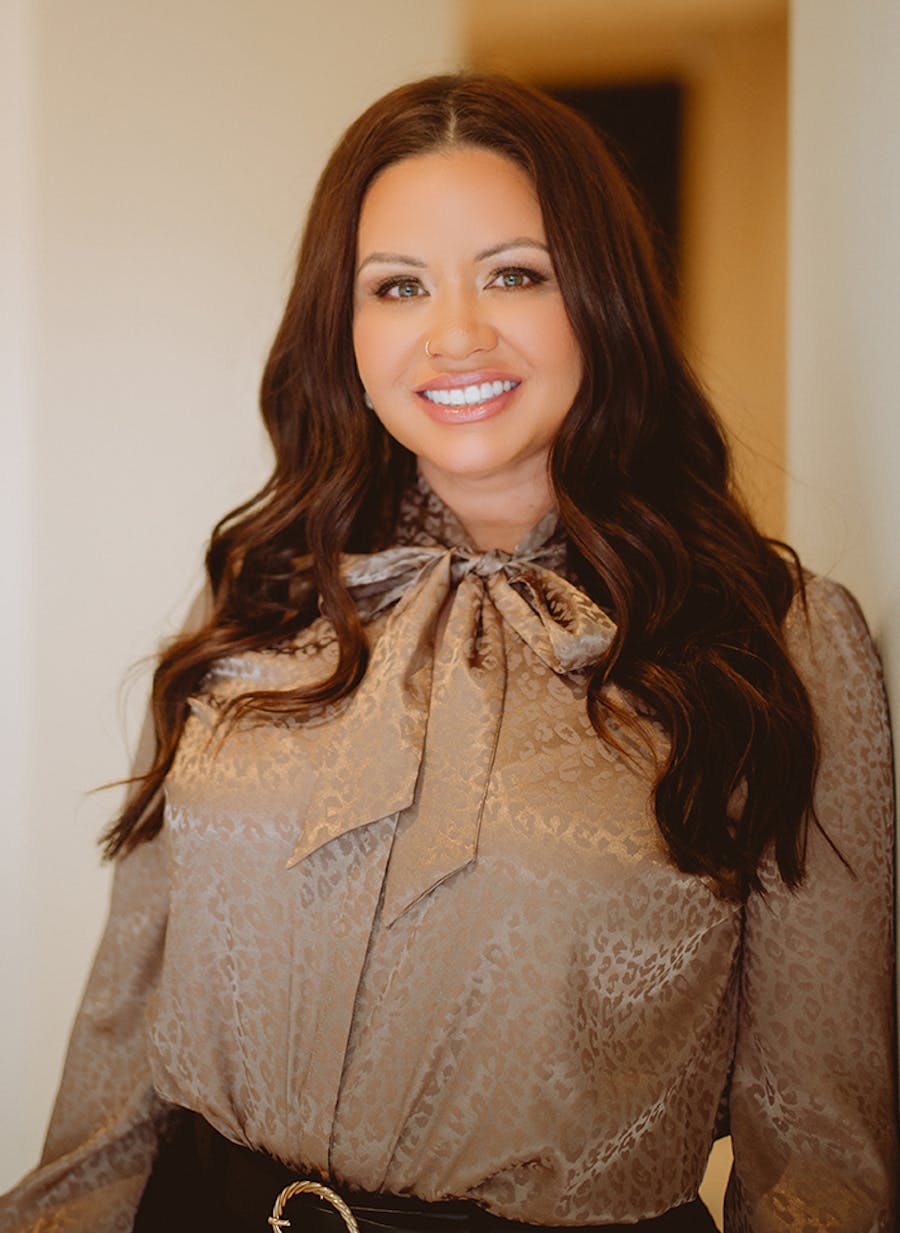 Dawn Nauman
Practice Manager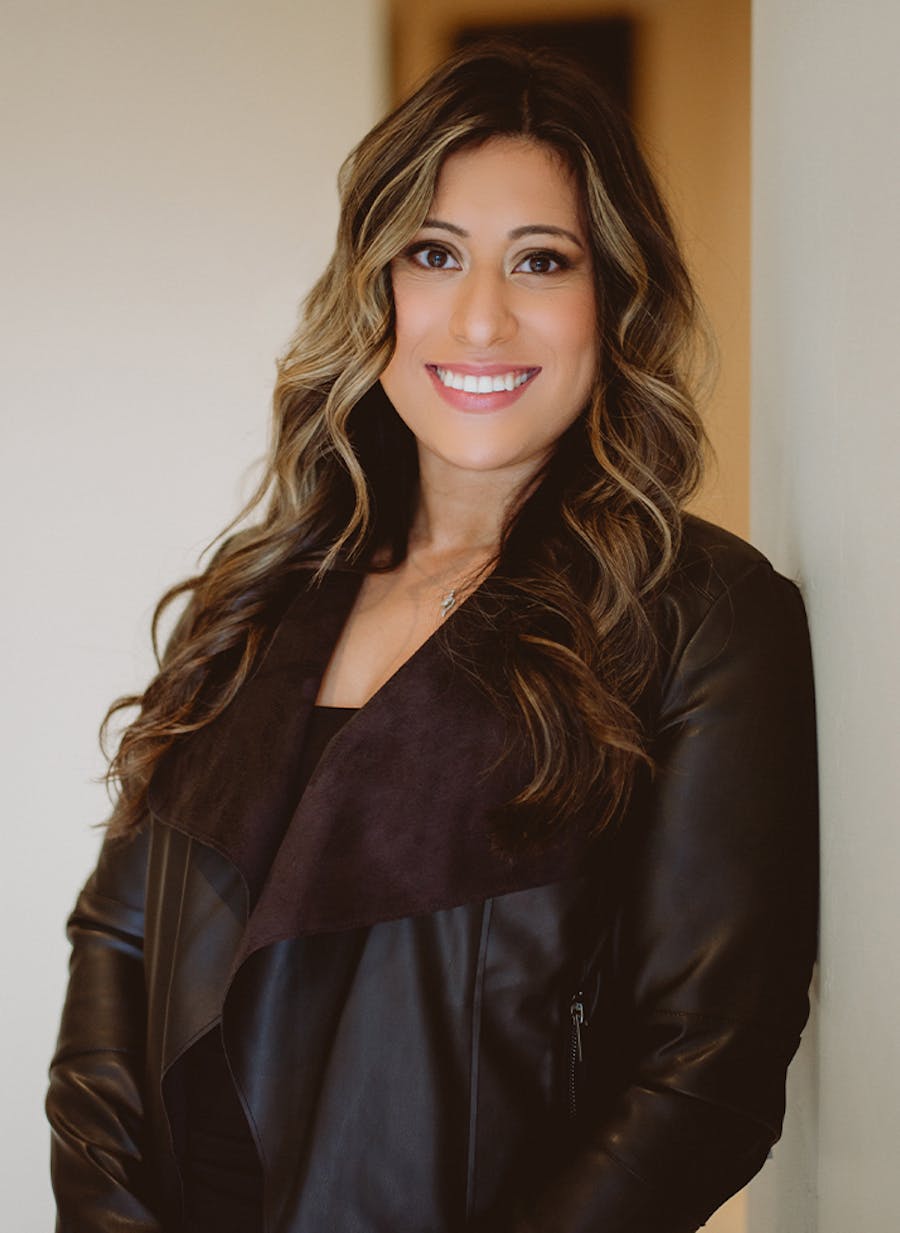 Jailene Canales
Medical Assistant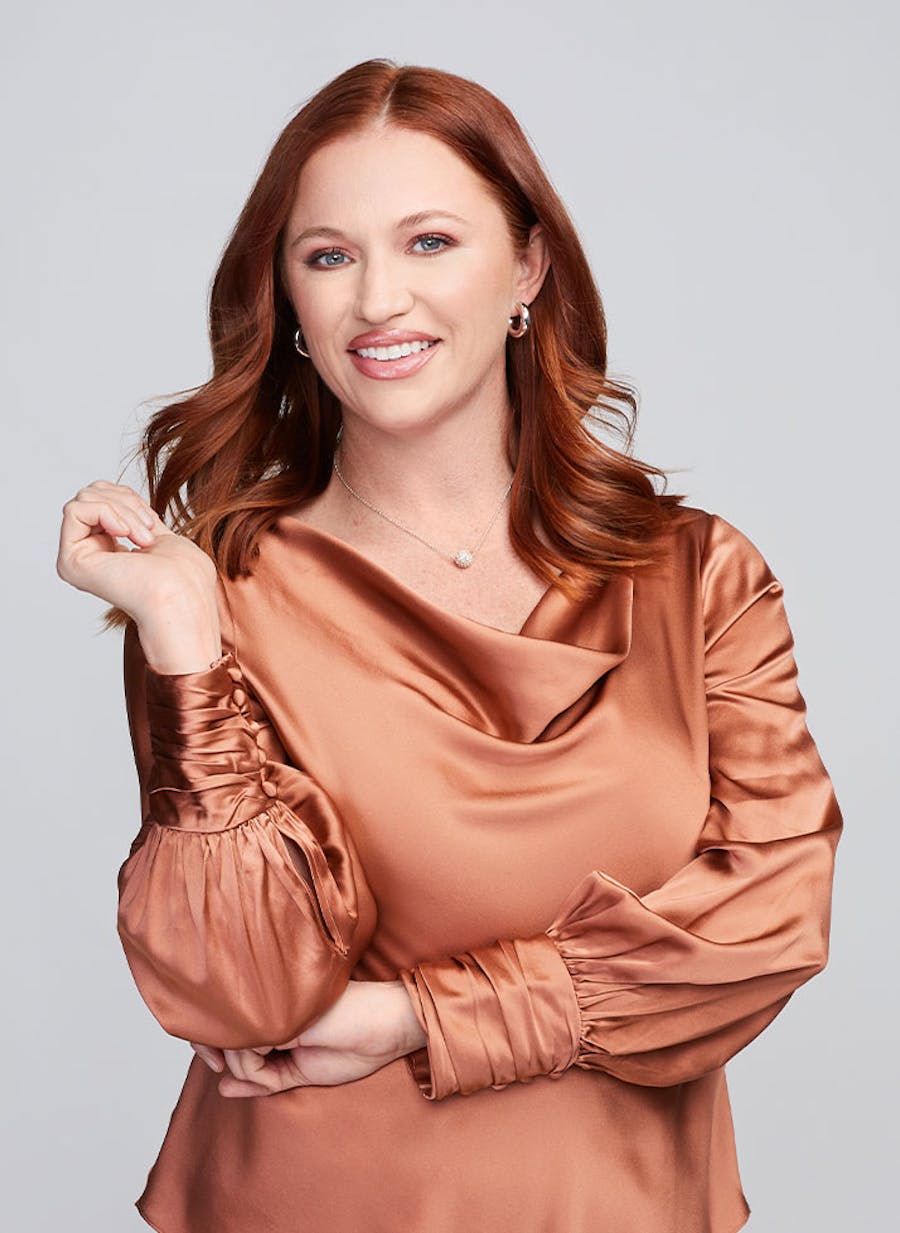 Molly Mayfield
Introducing Molly Mayfield, APRN, a compassionate and experienced healthcare provider with a multifaceted background in nursing and aesthetics.Molly's medical journey began in 2004 as a certified nursing assistant, where she gained valuable experience at Southwest Integris and the Children's Center while pursuing her Bachelor's degree in Nursing at Southern Nazarene University. Following her graduation, Molly swiftly advanced to the role of head charge nurse in Labor and Delivery at Great Plains Regional Medical Center in Elk City. It was during this time that she completed her Master's degree in Nursing, specializing as a Family Nurse Practitioner at the University of Cincinnati. In 2012, she earned her board certification through the American Academy of Nurse Practitioners. Molly's career as a Family Practice Nurse Practitioner took her to various locations, including Elk City, Oklahoma City, and Watonga, where she provided comprehensive care to patients.
Driven by a growing interest in aesthetics, Molly embarked on self-study and attended trainings to expand her knowledge in this field. In 2021, she joined Highwater Aesthetics on a part-time basis, quickly building a loyal patient base. By October of the following year, Molly transitioned to full-time aesthetics, showcasing her passion and dedication.
Molly's warm and nurturing nature creates a comfortable environment for patients during consultations and treatments. Patient safety and attentive listening are her top priorities. One of the most rewarding aspects of Molly's work is seeing her patients feeling their best, knowing that she played a part in their journey. She finds joy in the artistic aspects of injectables, focusing on enhancing the overall balance and harmony of the face. Molly holds a strong interest in overall skin integrity and sun care, drawing from her personal experience with skin cancer as a teenager. Molly educates her patients on the importance of sunscreen, the risks of sun exposure, and helps them identify the most suitable medical-grade SPF products.
Molly has taken the lead in Highwater's Weightloss and Wellness Program, helping numerous patients achieve significant weight loss. Witnessing her patients' pride in their progress is truly fulfilling for Molly, but more importantly, she understands the life-changing impact weight loss can have. Through meticulous tracking, she demonstrates that not only do her patients look and feel better, but they also enjoy improved overall health, as they are no longer at risk for serious diseases associated with weight gain.
Dedicated to staying at the forefront of her field, Molly has completed various advanced trainings, including Academy for Injection Anatomy, Advanced Ultrasound for Aesthetics in 2023, MedSpa Show in 2022, Histopathology of Injectables, Ultrasound for Facial Anatomy by Dr. Weiner, The Role of Bio-stimulation of Dermal Fillers in Facial Rejuvenation with Dr. Durkin, and Advanced Injection Techniques for Periorbital and Tear Troughs, among others.
Experience the compassionate care and expertise of Molly Mayfield as she guides you on your aesthetic journey, helping you achieve your best self, inside and out. With her commitment to patient well-being, comprehensive knowledge, and dedication to ongoing education, Molly is eager to empower you to look and feel your absolute best.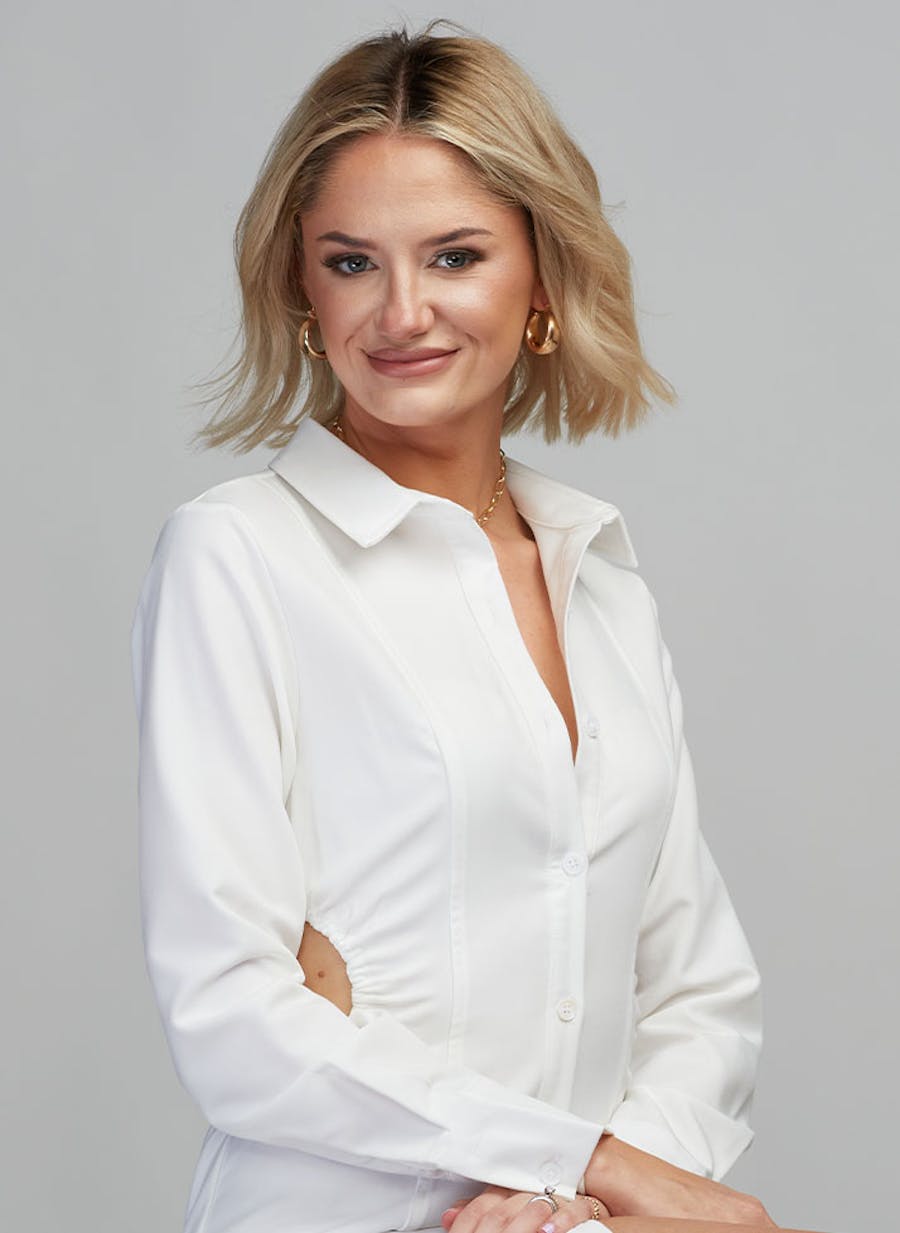 Paige Ogle
Introducing Paige Ogle, our exceptional esthetician and skincare expert, dedicated to helping you achieve your best skin and confidence.Paige's journey into the world of skincare began as a brand ambassador for a renowned skincare company, where her passion flourished for enhancing people's beauty and self-esteem. Her experiences in this role ignited a deep love for providing services that truly make a difference in how individuals feel and look.
Equipped with a bachelor's degree from Oklahoma City University, Paige further honed her skills and knowledge at Central Oklahoma College, where she graduated at the top of her esthetician program. Her dedication and expertise have been acknowledged by her continued service on the program's board.
With a comprehensive understanding of the health and proper maintenance of the skin, Paige brings a holistic approach to her practice. Her educational background and continuous self-study have equipped her with an advanced understanding of the total well-being of the skin. Specializing in lasers, microneedling, and esthetics services, skincare remains her true passion, inspiring her to constantly pursue further education and mastery of the most effective treatment modalities and cutting-edge ingredients.
Paige's patient-centered approach sets her apart. She recognizes that each person's skin is unique and requires individualized care. Patient education is at the forefront of her practice, ensuring that every client gains a deep understanding of their skin and its specific needs to achieve optimal health. Following each treatment, Paige provides customized recommendations for skincare products that align with the patient's goals for both immediate and long-term solutions, prioritizing their overall well-being and self-care.
To Paige, skincare is not merely about vanity but about embracing the connection between skin health, overall well-being, and self-care. She firmly believes that maintaining healthy skin is a vital part of a holistic approach to wellness.
Join Paige on your skincare journey, and experience the transformative power of her expertise, dedication, and personalized care. Together, you'll uncover a radiant, confident, and nourished complexion that shines from within.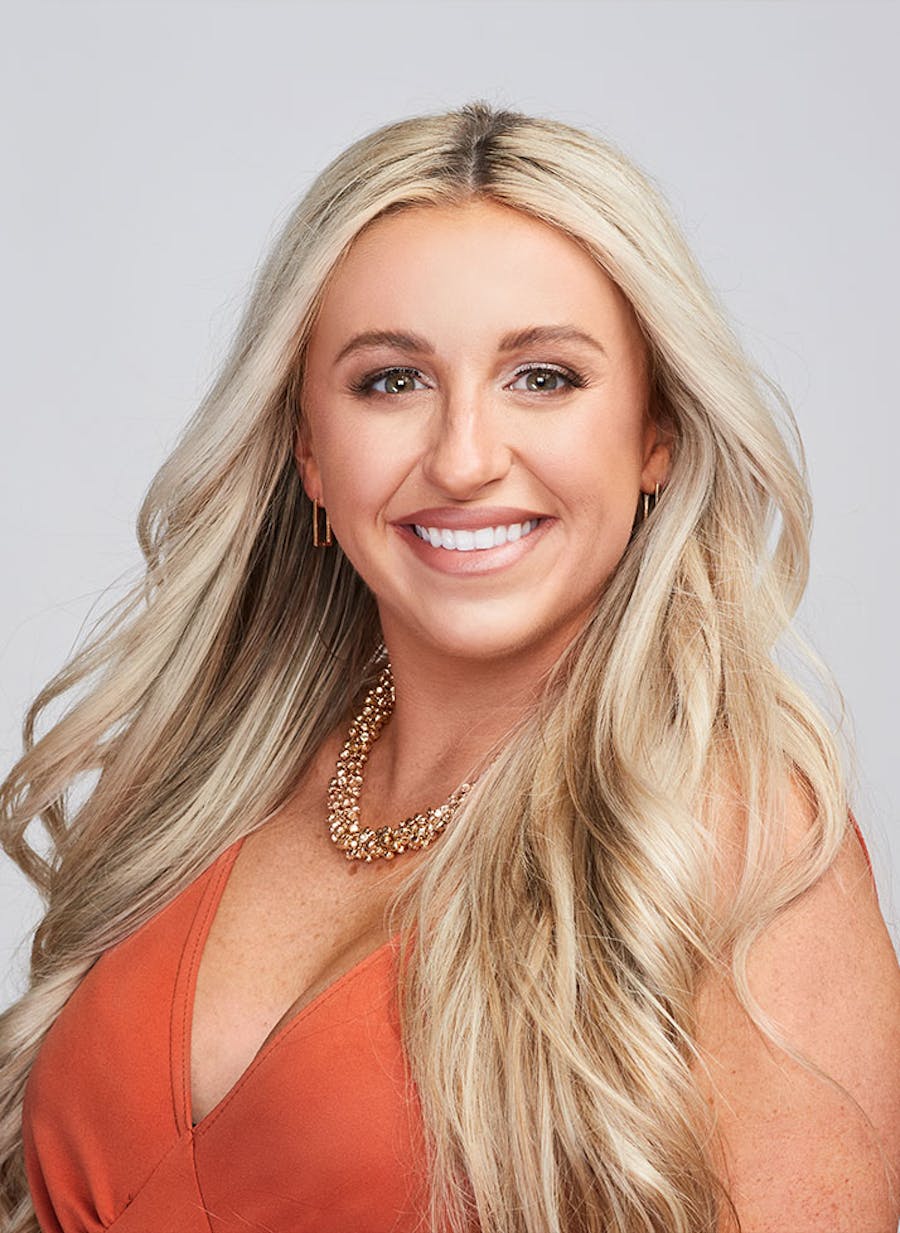 Taylor Herzer
Meet Taylor Herzer, MPAS, PA-C, a highly skilled and board-certified Physician Associate dedicated to providing exceptional care in both emergency medicine and aesthetics. Taylor's educational journey began with a Bachelor of Science in Biomedical Science, graduating magna cum laude and Cum Honore from Oklahoma City University (OCU). She pursued her post-graduate education at the OCU Physician Assistant Program and obtained her National Board Certification shortly after graduation, solidifying her expertise and commitment to patient care.
Starting her medical career in the fast-paced environment of the Emergency Room, Taylor stood out as the only Physician Associate among a team of Physicians at a prestigious local medical center. Recognizing her exceptional abilities, she quickly earned a promotion to the Lead Advanced Practice Clinician role, where she honed her procedural skills and gained a deep understanding of anatomy. Taylor's background in emergency medicine brings a heightened level of patient safety and a calm presence to her work in aesthetics, drawing from her experience in managing critical situations with composure.
Driven by a passion for positively impacting her patients' lives, Taylor transitioned into aesthetics after extensive training and research on premier products and techniques in the field. Her primary goal is to enhance each patient's natural beauty, placing a strong emphasis on patient-focused communication and building treatment plans based on their expressed goals.
Recognizing that the world of aesthetics can be intimidating, Taylor prioritizes patient empowerment. She strives to create a comfortable and informed environment throughout the treatment planning process and procedures. By providing education to her patients, she ensures they have a clear understanding of the recommended approaches to achieve their desired results. Taylor remains dedicated to her own ongoing education, staying up-to-date with the rapidly advancing field of cosmetic medicine through regular training from top pharmaceutical companies and attending Advanced Cadaver Courses Academy for Injection Anatomy.
Taylor's true passion lies in helping patients maintain their youthful appearance while embracing the natural aging process. She aims to foster long-term relationships with her patients, supporting them in aging gracefully and feeling confident in their authentic and natural appearance. By building meaningful connections with those she treats, Taylor becomes a trusted partner throughout their aesthetic journey.
Experience the expertise and personalized care that Taylor Herzer brings to the world of aesthetics. With her commitment to patient well-being, advanced skills, and genuine dedication, she will help you achieve your aesthetic goals while ensuring you feel comfortable, empowered, and satisfied with your reflection.